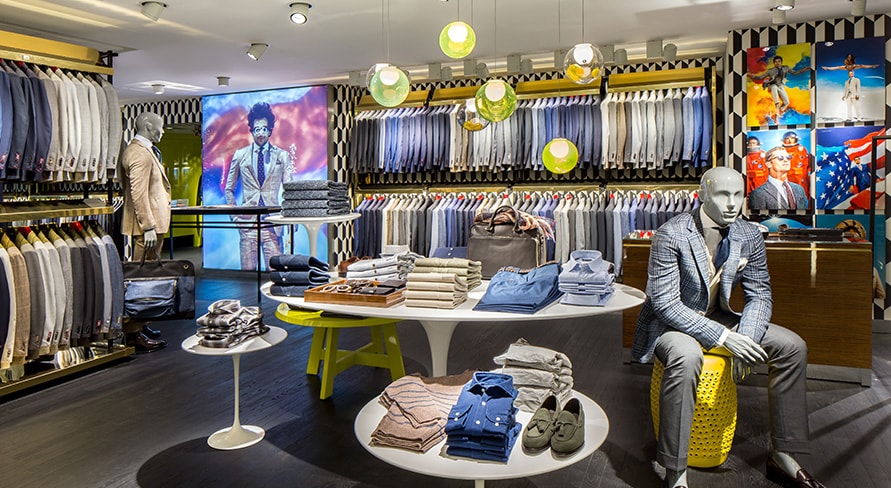 Spring, 2015 — Suitsupply, the European fashion brand is partnering with one of New York's most venerable retailers, Bloomingdale's, with a new, uniquely designed 1,334 square-foot presence inside the 59th Street flagship store, one of the most famous shopping locations in midtown Manhattan.
And like all standalone Suitsupply locations, a fully equipped in-house tailor will be on site to perform custom alterations while customers wait, to ensure that no one leaves with anything less than a perfect fit. Alongside its outstanding customer service and Suitsupply trained staff, the shop will feature their core collection including a few styles created exclusively for Bloomingdale's.
"We think that Bloomingdale's is the right partner since we share the same dynamics," says founder and CEO Fokke de Jong. Bloomingdale's has always sought to perfect the balance between cutting-edge fashion and old-world elegance. Suitsupply, the relative upstart, blends quality craftsmanship with a savvy, continental style. And the combination of the two make this one-of-a-kind partnership. And for Suitsupply and Bloomingdale's, the moves aren't over yet — a second location is planned for this summer, in Beverly Hills, California.