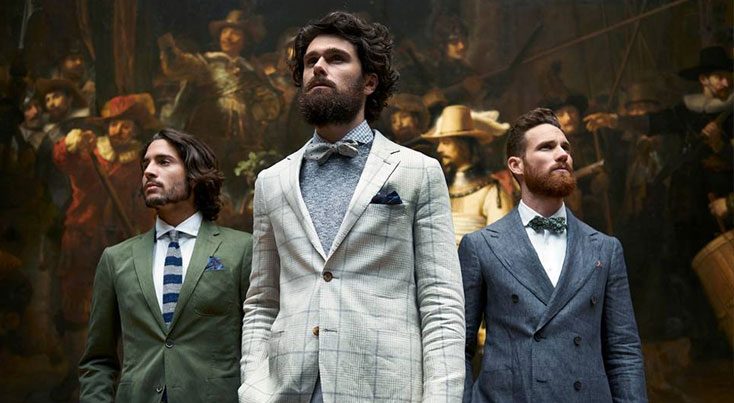 Amsterdam, The Netherlands - There's a reason they're referred to as the Dutch Masters. Seventeenth century Dutch painters like Rembrandt and Vermeer were the purveyors of innovative lighting techniques; playing with color to produce brilliant displays of earthy colors and vivid textures. The Old Masters' technique exquisitely brought out the structure of rich fabrics of their day, as seen in painting like the Jewish Bride and the famous Night Watch
Due to ten years of renovations at Amsterdam's Rijksmuseum, these historic pieces could not be seen in their full glory. With the national gallery's reopening, Suitsupply found inspiration for the new collection in Rembrandt's famous colors like flake white, bone black, vermilion and umber.
Suitsupply set out to find if the enduring tones of the Old Masters' palettes were still keeping up with the latest trends. The Rijksmuseum offered a unique, one-in-a-lifetime experience, allowing, for the first time in 250 years, these historic paintings to be featured in a style shoot.