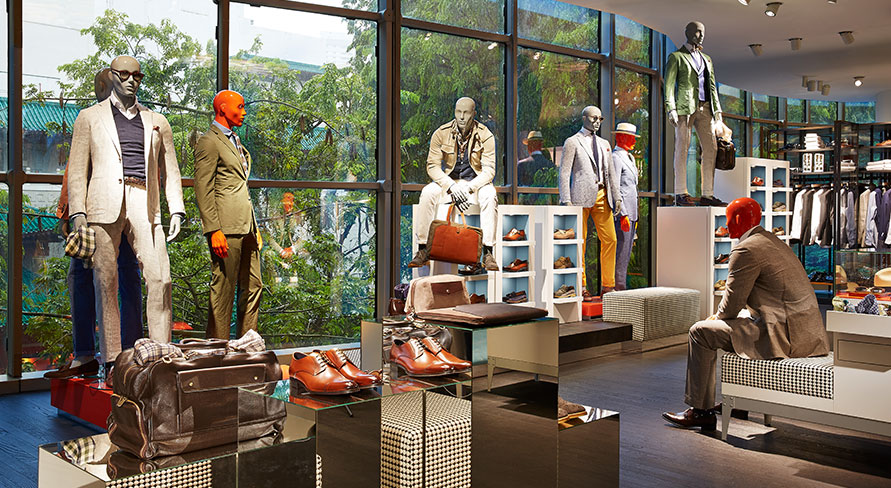 JULY 2014 - Suitsupply is coming to Singapore. With a dynamic new outpost in the heart of the city, Suitsupply is bringing its signature mix of impeccable fits, finest Italian fabrics, and unbeatable prices at Ion Orchard road shopping center.
Suitsupply was started by Fokke de Jong in 2000 and in 14 years has grown to over 50 stores in Europe, the United States and Asia. With a presence in the metropolitan hubs like londen, Milan, New York and Shanghai, Singapore was on the wish list for some time. "The Suitsupply aesthetic is all about classic tailoring viewed through the lens of modern fashion, a compelling mix of uptown tradition and downtown style," says Suitsupply CEO Fokke de Jong.
Suitsupply creates an entirely new market in men's fashion that sets them apart from every other boutique retailer. Their European styling, incomparable in-store service and attainable price points presents a revolutionary approach to men's fashion, leaving retailers asking "how do they do that?" and customers coming back for more. Suitsupply introduces a better option; high-quality suiting and jackets that really fit.
Suitsupply's new home, in the ION Orchard shopping center, will feature its signature mix of bold colors and vivid photography, "is the ideal home for our groundbreaking approach to fashion," says founder and CEO Fokke de Jong. In addition to its daring design and helpful service, Suitsupply Singapore will feature the label's signature tailoring bar, situated front and center and ready to make any necessary alterations on the spot, most while-you-wait. The 5,400-square-foot space will serve as the perfect backdrop for Suitsupply's eye-catching collection of summer suits, sportcoats, footwear and accessories — including plenty of lightweight fabrics tailor-made for the local climate.